Speakers
Phil Windley
Phil is the Founder and Chief Technology Officer of Kynetx. Kynetx provide a cloud-based application platform that is uniquely architected to use events, personal data, and APIs to create social products and services. He is also an Adjunct Professor of Computer Science at Brigham Young University where he teaches courses on reputation, digital identity, large-scale system design, and programming languages. Prior to joining BYU, Phil spent two years as the Chief Information Officer (CIO) for the State of Utah, serving on Governor Mike Leavitt's Cabinet and as a member of his Senior Staff. Before entering public service, Phil was Vice President for Product Development and Operations at Excite@Home. He was the Founder and Chief Technology Officer (CTO) of iMALL, Inc. an early creator of electronic commerce tools.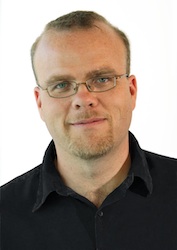 Rasmus Lerdorf – Original Architect of PHP, PHP Engineer
Rasmus is known for having gotten the PHP project off the ground in 1995 and has contributed to a number of other open source projects over the years.  He spent 7 years at Yahoo and has since worked for and consulted with various startups. He was born in Greenland, grew up in Denmark and Canada and has a Systems Design engineering degree from the University of Waterloo. You can follow Rasmus on Twitter or find him on Google+.
Mark Callaghan - Software Engineer, Database Infrastructure

Mark's focus is on making databases perform better. He used to lead the MySQL development team at Facebook and prior to that led the MySQL development team at Google. He also worked at Oracle, Identity Engines and Informix on database internals. Mark has an MS in Computer Science from the University of Wisconsin-Madison.